Daniel did a major bike cleaning and maintenance and changed the oil. We were then ready to head south from Whitehorse.
We stopped at Watson Lake for the obligatory photo at the sign Forrest. Liard Hot spring was nice, but the mozzies were voracious. Thanks Barbara for the bug jacket.
Muncho Lake Provincial Park is teaming with wildlife. We saw moose and lots of Bison. The mile zero sign is in Dawson Creek, BC.
There will be no photos from the day we road to Jasper since it poured for 7 hours. Luckily it cleared up that evening and we had some nice views of the mountains. The Elk here just walk thru town. We toured the sights at Maligne Canyon, Athabaska Falls, and the Columbia Ice fields. We hiked up onto the glacier and had lunch.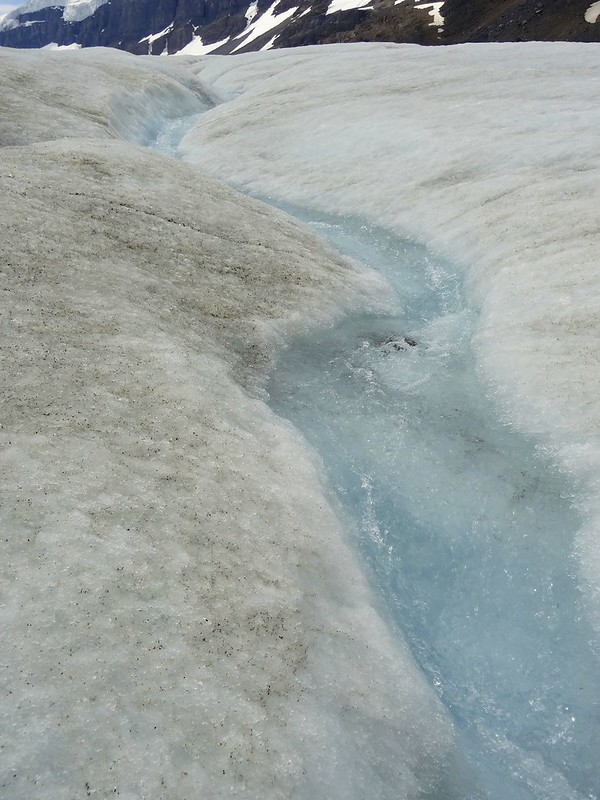 Camped by the Bow River we were lulled to sleep by the rushing water.
The route south thru Kananaskis and Peter Lougheed Provincial Park is incredible. Here we saw Rocky Mountain Big Horn Sheep and mountain goats. Our first UNESCO world heritage site was Head-Smashed-In Buffalo Jump. Thanks so much to Stan and Shelley Davey for the 5 star hospitality at the Broken Rail Ranch!
We headed for Montana at Chief Mountain. We were sitting in the sun at our campsite when ash began raining down on us. There was a huge brush fire near by requiring a visit from the St Mary volunteer fire department. The next day we were lucky to have sunshine and a totally unimpeded ride on the Road To The Sun. We were disappointed to learn that bikers are not welcome at the National Bison Range. They told us bikes are not allowed because they have unpaved roads……do they know about the Dempster?