Leaving the dust and heat of Nosara we retreated to the beach at Samara. This was a 28 km ride down a VERY dusty dirt road.
Dan is on the up hill and looking back at me down hill. I'm trying to stay back out of Dan'e dust cloud. The conditions were not too bad yet as there is no traffic, but here comes the dust. This road was nasty also because it was so bumpy. Both of us had numb hands from the road and the ripio.
There is a short cut off of the gravel road on a dirt bit of road and then you hit the pavement a few km from town of Samara. This is a nice little beach town with everything we need. Restaurants, grocery stores, and ice cream shops.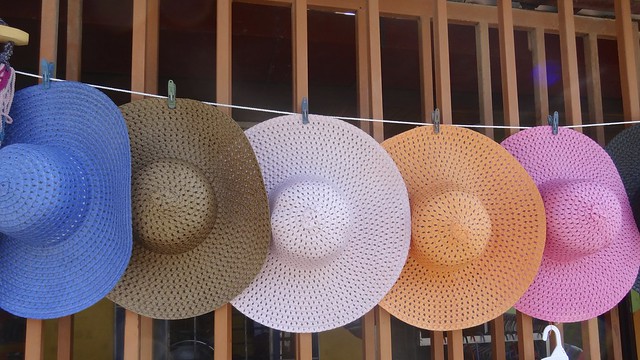 We rode over to the next bay to Playa Carillo for the day. When we came back to samara the Aldanas were bogey boarding.
The carnival was in town so we had a fun night out.